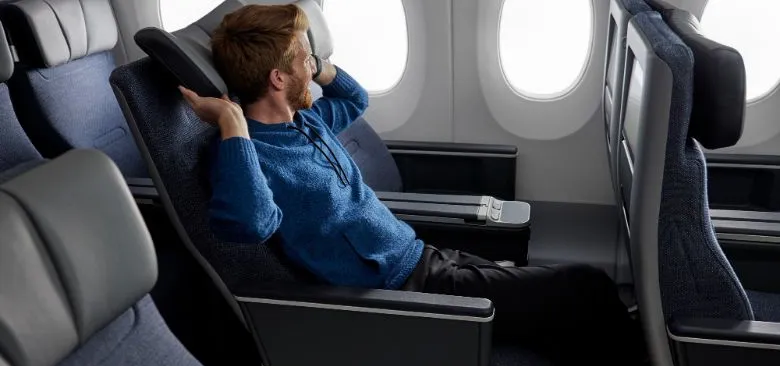 Finnair Premium Economy RTW Airfare
Finnair Round The World
Travel to Asia, Europe and USA
Earn Qantas points and status credits
Oneworld member Finnair punch well above their weight in the RTW market, with an excellent round the world fare offering. With the launch of their new Premium Economy service being rolled out on all long-haul flights operating on A350 and A330 aircraft, you can travel in comfort with wider seats, a quality dining experience and larger entertainment screens than economy. Finnair feature a range of Asian gateways and a raft of European offerings, their tickets are the most popular choice for the value-conscious Qantas frequent flyer with only basic stopover requirements for North America.
Contact our round the world expert Airfare Consultants to build your perfect trip.
Piece Together Your Preferred Route:
Choose a continent order then add destinations/stopovers in each continent. Each continent has various pricing tiers depending on your choice of stopovers, see below for details to combine your preferred routing choice. Additional stops may be added at Helsinki. There is a myriad of choice with Finnair, simply contact our consultants to help combine these fares in the best way possible.
Continent Orders:
Australia – Asia – Europe – North America – Australia
Australia – North America – Europe – Asia – Australia
Stopover Options:
Asian Cities:
Finnair offer a range of Asian stopover destinations with pricing depending on your stopover choice. Initially fares are relaunching with core stopover options with more options to be released as routes are added for 2023 once Finnair can increase capacity to other Asian destinations.
Tier 1) Hong Kong, Singapore and Bangkok available with flights from Australia in economy.
European Cities:
Fares are permitted to fly into one and out of another destination to create a more flexible itinerary. Flights are via Helsinki, one of the easiest and most efficient airports in the world. Total pricing depends largely on your European stopover with fares sold in price tiers moving in $100-200 price increments.
St Petersburg, Riga, Stockholm, Tallinn, Copenhagen, Gothenburg, Oslo, Vilnius, Budapest, Krakow, Moscow, Prague, Warsaw, Amsterdam, Berlin, Dusseldorf, Frankfurt, Hamburg, Munich, Vienna, London, Geneva, Innsbruck, Stuttgart, Zurich, Brussels, Dublin, Edinburgh, Manchester, Malaga, Milan, Paris, Rome, Bergen, Lisbon, Domestic Finland, Helsinki
North American Cities:
Flights between Europe and North America: New York
Flights between Australia and North America: Los Angeles, San Francisco, Vancouver, Dallas. A direct internal flight with American Airlines to/from NYC can be included, or make your own way and save $150-$300 (enquire for details).
Some destinations may be operated seasonally, destinations and routes are subject to change.
Enquire Today:
Don't waste hours with complicated self-management tools. Simply hit the enquire button and let us know what you've got planned, or head over to our round the world trip planner to easily piece together your preferred route and our experts will find you the best deal.
Airline: Finnair
Destination: Round the World
Class: Premium Economy
Note
Seasons: Year round. Subject to availability.
Departure ports: Sydney, Melbourne, Brisbane, Adelaide, Perth, Cairns, Hobart, Canberra and Darwin. Domestic add ons available for a small premium.
Book by: October 15, 2022
Deposit to book: $220.00
Full payment by: 3 days of reservation.
Change fee: $77 agency fee per person. Fare and tax difference may apply.
Lead in price: Sydney - Singapore - Helsinki [Transit] - Tallinn - Helsinki [Transit] - New York [arrive] - Los Angeles [depart] - Sydney.
Baggage: 1 x 23kg bag included.
From $4992

inc taxes

Airline: Finnair

Destination: Round the World

Class: Premium Economy
Search Deals
From $4992

inc taxes

Airline: Finnair

Destination: Round the World

Class: Premium Economy
Search Deals