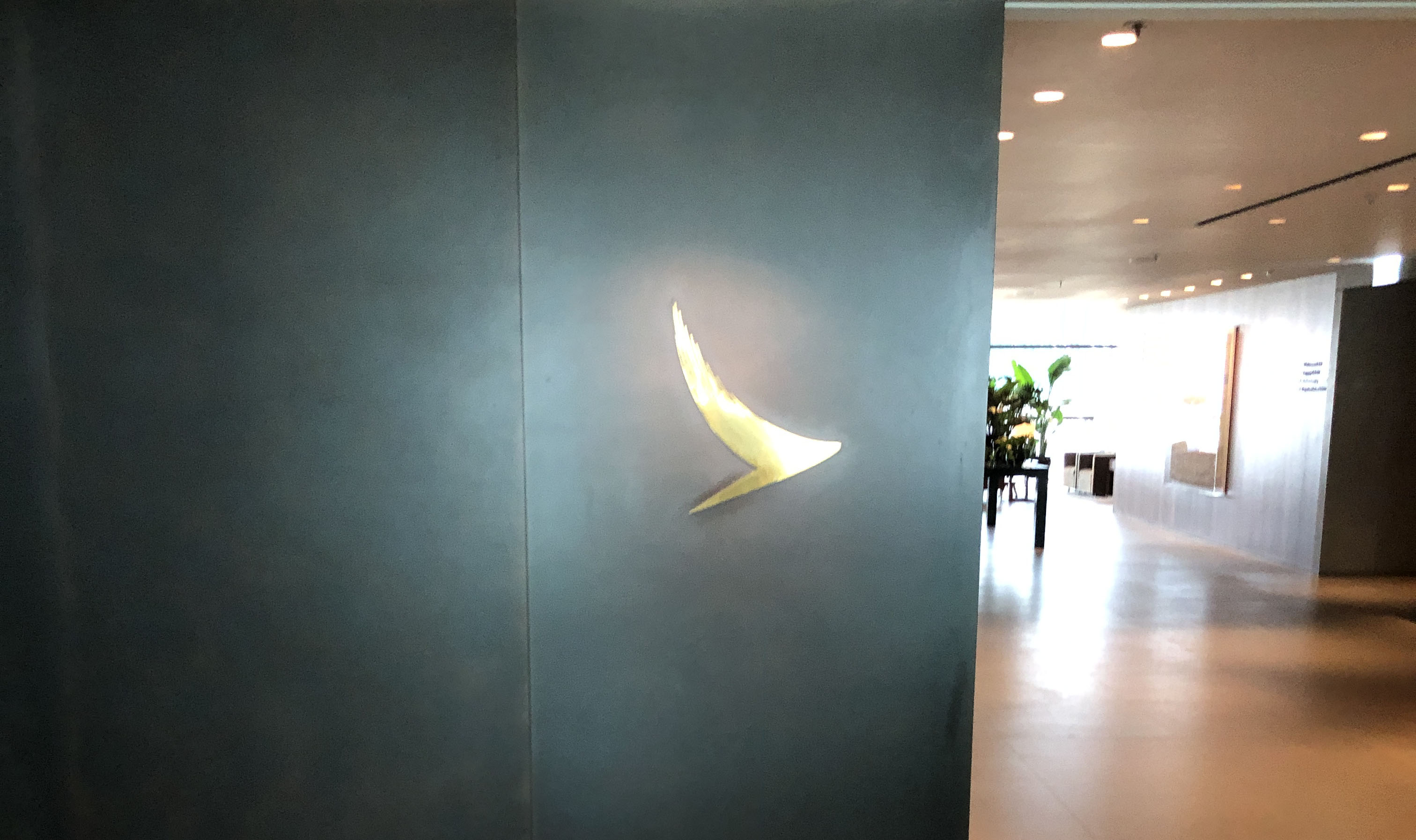 Cathay Pacific The Pier Lounge Review
While travelling through Hong Kong on our way back to Australia from Europe, we stopped in at the Cathay Pacific The Pier Lounge.  Entering The Pier by a special elevator or escalator makes it feel like you are entering an exclusive club, and the secluded lounge did not disappoint with sweeping views of the airport and Hong Kong beyond.
The lounge is divided into 5 five connecting rooms so you are able to walk through the lounge to experience everything. First, there is a western dining room, followed by the amazing Noodle Bar, then the Teahouse, and finally the shower suites and relaxation room. Having just arrived off a bus to the airport we decided to head to the shower suites to freshen up. 
Walking into the shower suites we were greeted by the friendly staff who showed us to our private shower suites, which are beautiful. The bathroom was filled with everything we would need including luxury hair products, body wash and hand cream by Aesop.
After freshening up we moved through the lounge past the Relaxation Room. The darkened relaxation room has individual day beds with privacy screens if you needed a quick nap, as well as bigger couches that could be used by families or groups.
Continuing through we stopped into the Tearoom, the mood-lit room is comfortable and quiet. Having arrived at the lounge in the afternoon we sat down for afternoon tea. The tea was made to order off an extensive menu including traditional and herbal teas. After selecting some sweet treats and collecting our tea we sat down and enjoyed a moment of quite, escaping from the busy airport. We were pleasantly surprised to find power points including USB ports behind the seat, very handy to charge our devices before our next flight.
Having had something to eat we walked back through the lounge to take a closer look. The first dining room has something for everyone including a welcoming coffee cart with a barista. There is a great selection of food here with fresh bread, pastries, hot food options including pizza and fresh salads, and cold meats. There is also a fully serviced bar ready to make your favourite cocktail.
The huge lounge area here is arranged in small groups, with lounge chairs and couches around low coffee tables, or armchairs facing each other with a shared table. Families, couples or solo travellers will all find a comfortable seat here.
Next is the famous Cathay Pacific Noodle Bar, which did not disappoint. On site chefs make fresh noodles to order and the dining area feels more like a restaurant rather than an airport lounge. The noodles were delicious and did not take long to make, enough time for us to grab a drink and choose our table. 
After finishing our noodles we sat by the floor to ceiling windows and enjoyed the view of the planes coming and going. The Pier is a very comfortable and relaxing lounge, and although there were a lot of people, it was still very easy to find seats. The service was amazing and very quick, spending some time in The Pier Lounge made waiting for my flight so much more enjoyable and I got onto my plane feeling refreshed and relaxed.
Lounge Access
Cathay Pacific First Class Passengers + 1 guest
Cathay Pacific Business Class Passenger
Oneworld First Class Passengers + 1 guest
Oneworld Business Class Passenger
Marco Polo Club Diamond Members + 2 Guests
Marco Polo Club Diamond Members +1 Guest
Marco Polo Club Diamond Members 
Oneworld Emerald Members + 1 Guest
Oneworld Sapphire Members