Qantas 747 Premium Economy Seat Review
Recently while flying from Sydney to Honolulu we were about to get a closer look at Premium Economy seat on board the Qantas 747.
Upon arrival, we are greeted by a good sized cabin with the seats in a 2-4-2 formation. The window seats would be best for a couple travelling together, so you don't have to climb over your seatmate to access the aisle.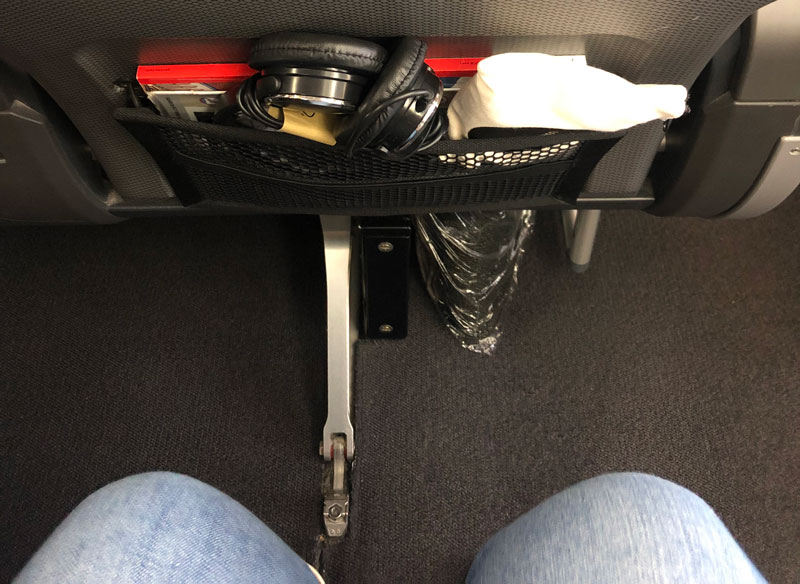 The seat itself was complete with complimentary noise-cancelling headphones, and amenity kit and a good sized pillow to use during the flight. The seat is a generous size at 49.5cm wide with a 22.8cm recline, there was also plenty of room to move in the 96.5cm seat pitch making for a comfortable flight, along with the adjustable headrest and leg and fold out footrest.
The noise cancelling headphones were great to use with the personal entertainment system that was filled with movies, TV shows, and games, definitely enough to keep entertained during the flight.
During the flight, there were 3 meal services, Main after takeoff, a snack during the flight, and breakfast before landing. The options varied from Salmon, Lamb and chicken for dinner with a Passionfruit and Almond cake for dessert to a Continental or Hot Breakfast. The mid-flight snack was a choice between fresh fruit or a lamington. With the meal service, there was also a wide variety of drinks on offer as well, including Australian Sparkling Wine, Beers, Spirits, non-alcoholic and hot drinks.
The dedicated crew and spacious cabin make flying the Boeing 747 a very relaxing and enjoyable experience. The Qantas Boeing 747 is currently operating on selected routes between Australia and USA, Santiago, Hong Kong, Tokyo, and Johannesburg. To book your next flight in Qantas Premium Economy contact our Travel Consultants today.