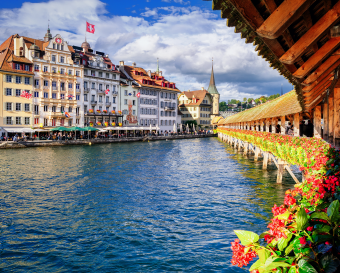 2017 Earlybird Tour Discounts
Earlybird season is in full swing and our Concierge team have excellent specials and deals for coach tours to compliment your round the world trip. Contact Sue our tour specialist for more info.

Trafalgar Tours
Trafalgar have been creating exceptional guided holidays for almost seventy years.  With real insiders, and a network of local characters from chefs and artisans to historians and farmers you will be introduced to your destination in ways you never imagined.  Plus real choice and flexibility so you can find your perfect travel style and still have a range of Optional Experiences to choose from.
Sample Tour Itineraries:
Best of Italy – 13 DAYS (2 COUNTRIES) FROM $2,905 pp twin share | Was $3,395 pp, Save $489
Add a dash of 'issimo' to your love affair with Italy as you explore its captivating landscapes, culture, and the mouth-watering flavours that have inspired its residents to coin the phrase: "First we eat, then we do everything else…"  Your Italian discovery made ever more delectable amidst the lemon scents of Sorrento, Renaissance romance in Florence and imposing Rome.
Travel Period: 4 November 2017 – 8 December 2017
Britain and Ireland Grandeur – 20 DAYS (5 COUNTRIES) FROM $4,345 pp twin share | Was $4,995 pp, Save $649
An experience of extremes, no corner of the British Isles is left unturned as you explore Britain and Ireland's five ultra-urban capitals: London, Cardiff, Belfast, Dublin and Edinburgh.
Travel Period: 8 April 2017 – 22 April 2017
Spanish Wonder – 9 DAYS (1 COUNTRY) FROM $1,762 pp twin share | Was $2,125 pp, Save $362
Set your watch to a fiery Flamenco beat as you dance through the heart of Spain from Madrid to Andalusia, famed for its Sierra Nevada, Moorish-influenced architecture and the sun-kissed beaches of the Costa del Sol. Visit the ornate Alhambra Palace in Granada, Valencia's 19th-century Bullring and Gaudi's Gothic gift to Barcelona, la Sagrada Familia.
Travel Period: 2 December – 9 December 2017
Grand European – 21 DAYS (11 COUNTRIES) FROM $5,385 pp twin share | Was $6,150 pp, Save $765
Tick all the boxes with this grand exploration of Europe – one region, a myriad of flavours for you to enjoy. Wander through 17th century Bruges, the choppy waterways of picturesque Amsterdam and medieval Rhineland. From Pompeii to the Eternal City of Rome, Florence to the sophisticated Promenade des Anglais in Nice, get under the skin of Europe.
Travel Departure: 5 April 2017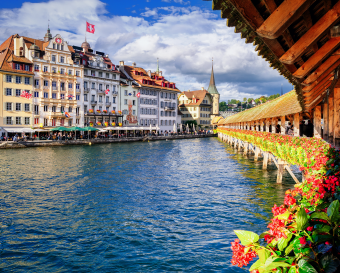 Scenic Scandinavia and its Fjords – 14 DAYS (3 COUNTRIES) FROM $3,895 pp twin share | Was $4,495 pp, Save $599
Beyond the deep fjords, glaciers and islands that dot the Scandinavian coastline are distinctly different cultures that will make your visit to Norway, Sweden and Denmark a fascinating journey of discovery. Celebrate elegant and historic architecture, extreme natural beauty and the heritage of the Vikings as you travel from Copenhagen to Odense, Stavangar to Stockholm, with breathtaking views in between.
Travel Period:  2 December 2017 – 9 December 2017
Terms & Conditions – Sale ends 11.59pm AEDT 6 November 2016, unless sold out prior.  Advertised prices are per person, twin share, subject to availability and seasonal surcharge. From price advertised for select departure dates. Advertised price inclusive of 10% Early Payment Discount. and then exclusive to ETG an additional $150 off per person offer. The $150 discount is only available to the first 500 people. Guided holiday must be paid in full by 15 December 2016 to qualify for 10% Early Payment Discount, not valid on all itineraries and is subject to availability at time of booking.
Globus –
$300 Off Per Couple and up to an additional 20% Off when taking advantage of earlybird payment and multi-tour discounts.  Backed by more than 89 years of touring expertise and experience, there's no better way to experience your next holiday than on a Globus Tour. You experience more inclusions on a Globus Tour giving you freedom to completely relax and just enjoy the holiday of a lifetime.
Sample Tour Itineraries:
Britain & Ireland in depth – 25 DAYS FROM $5,843 pp | Was $6,659 pp, Save $816
Castles, palaces, cathedrals, ancient sights, breathtaking scenery, special treats, and so much more are offered on this in-depth Britain and Ireland tour. A holiday of a lifetime!
Travel Period: 27 March 2017; other dates available at a seasonal charge
Europe in depth – 31 DAYS FROM $6,85 1pp | Was $7,779 pp, Save $928
Visit some of Europe's most famous museums, including the Prado in Madrid, with one of the world's finest art collections; the Guggenheim Museum in Bilbao; and the Vatican Museums in Rome. You'll also experience spectacular scenery: a Rhine cruise along the most scenic part of the Rhine River; the Rhine Falls, Europe's largest waterfall; spectacular drives along the Italian Riviera and French Riviera; and much more.
Travel Period: 1 December 2017; other dates available at a seasonal charge
Gems of Iceland – 6 DAYS FROM $2,936 pp | Was $3,429 pp, Save $493
In Thingvellir, a UNESCO World Heritage Site, walk through the rift valley that marks the separation between the North American and European tectonic plates. In Geysir, walk with the chef of the Geysir restaurant through the geothermal areas, where you'll taste freshly baked bread cooked using the heat from the hot springs. You'll wash it down with a glass of geysir schnapps. Another unique and unforgettable experience Globus offers is a boat cruise to see whales in their natural habitat! You'll also visit Hellisheiðavirkjun.
Travel Period: 02, 09, 16, 30 October; 13, 27 November; 11, December 2017; other dates available at a seasonal surcharge
Spain, Portugal & Morocco – 17 DAYS FROM $3,809 pp | Was $4,399 pp, Save $590
Step back in time in Marrakech with sightseeing including Bahia Palace, built in the late 19th century. Wander through the Djemaa El-Fna, a square and exotic bazaar offering some of the greatest open-air entertainment. Listen to the storytellers—an integral part of the culture—and browse for handicrafts. In Fez, a guide leads you through the labyrinthine Medina, a UNESCO World Heritage Site, and Medersa Bou Inania, an architectural work of art built between 1350 and 1357.
One cannot think of Casablanca without thinking of the movie of the same name. Here, Globus has arranged a special experience for you…you'll enjoy lunch at Rick's Café Américain, a re-creation of the bar made famous in the movie. Another special treat is a 4-wheel drive to the sand dune of Erg Chebbi, formed by the Sahara sand. Back in Spain, spend time on the Costa del Sol, where you can relax and soak up the sun on the beach.
Travel Period: 07 April; 04, 11 August; 20 October 2017 ; other dates available at a seasonal surcharge
Paris, Champagne & The French Countryside – 9 DAYS FROM $2,27 9pp | Was $2,699 pp, Save $420
From its beautiful architecture and historical sights to its stunning countryside and famous cuisine, France is a country sure to delight even the most discerning traveller. This tour through France highlights all of this and more in the Champagne region and the French countryside with overnights in Paris, Metz, Colmar, Macon, Avignon, and Marseilles.
Travel Period: 15 April; 16 September 2017; other dates available at a seasonal charge
Insight Vacations 
Insight are experts in touring Europe where they visit 43 European countries, the most of any operator! They are the leading escorted tour operator in the Eastern Mediterranean and offer the same legendary high standards and perfectly planned touring itineraries.  Ask us about planning the perfect European summer holiday with Insight Vacations.
Sample Tour Itineraries:
Country Roads of Croatia – 14 DAYS FROM $3,506 pp twin share | Was $3,895 pp, Save $389
Discover the pristine landscapes, idyllic islands and sun-dappled seas of Croatia, where fortified towns of cobblestone and terracotta echo a time when Venice ruled the waves.
Travel Period: 24 April 2017 and 7 & 9 October 2017
Highlights of Europe – 15 DAYS FROM $5,093 pp twin share | Was $5,825 pp, Save $732
Varied landscapes, magnificent scenery, history galore, and a treasure-trove of art and architecture… a glorious reflection of Europe at her best.
Travel Period: 29 July 2017 – 12 August 2017
Britain & Ireland Explorer – 13 DAYS FROM $3,783 pp twin share | Was $4,425 pp, Save $642
The unhurried pace and beauty of the Irish countryside is blended with historic English towns, Welsh hospitality and the austere Scottish Highlands for a truly memorable exploration of the British Isles.
Travel Date: 16 April & 1 October 2017
Best of Spain & Portugal – 15 DAYS FROM $3,866 pp twin share | Was $4,295 pp, Save $429
Follow the fortunes of the Spanish, Portuguese and Moorish Kingdoms as evidenced in their grand castles, stupendous religious buildings and incredible works of art.
Travel Date: 27 & 28 October 2017
Grand Tour of Scandinavia – 20 DAYS FROM $6,098 pp twin share | Was $6,775 pp, Save $725
Sail the Baltic Sea, crossing rolling tundra and glassy fjords on your search for the midnight sun, all the while enjoying the local culture, history and pristine scenery.
Travel Period: 28 April 2017 – 14 May 2017
Contiki
The perfect way to travel for 18-35-year-old's, Contiki offers flexible travel options, including eight ways to travel, five ways to stay and endless free time and options. Whatever your plans are, you will be able to find your perfect Europe Summer adventure with Contiki.
Sample Tour Itineraries:
Adriatic Unearthed – 15 DAYS FROM $2,528 pp | Was $2,975 pp, Save $447
The Adriatic is hotter than hot right now, with these destinations being the top of explorer's lists all over the globe. Perfect for those wanting big sights, sun-filled days, lip-smacking eats and old world charm, this trip is an all-around bucket-list ticker, and then some. Starting in the Eternal City, you'll be going deep with epic ancient Roman sights to get you right into the Italian way of life, before taking on nine more destinations, falling in love time and time again.
Travel Period: 10 June 2017 – 02 September 2017
European Explorer + Mykonos – 33 DAYS FROM $6,564 pp | Was $7,459 pp, Save $895
The European Explorer is the ultimate holiday for those wanting to travel to all the major destinations and do it with a little luxury! Make your way through seventeen countries in a little over a month with all the big names being accounted for – Paris, Barcelona, Florence, Rome and Amsterdam – as well as some of the lesser known through Albania, Croatia, Montenegro and Bosnia. And if you think that 33 days sounds like a long time, don't forget that you'll spend four nights on a Greek island. A holiday within a holiday!
Travel Period: 30 April 2017 – 3 September 2017
European Whirl – 18 DAYS FROM $2,501 pp | Was $2,895 pp, Save $394
Taking in the usual destinations of Paris, Rome and Amsterdam, it also ventures out east to Prague and Berlin. Both of which are currently on Europe's 'must see' list. The perfect combination of culture, relaxation and of course, good times! Includes locally guided tours in amazing locations like Rome and Paris, plus Contiki's Villages & Special Stopovers in Austria, Switzerland, Florence, Rome, Venice and more!
Travel Period: 5 April 2017 – 14 September 2017
European Escapade – 25 DAYS FROM $3,514 pp | Was $3,995 pp, Save $530

To Barcelona and beyond! The European Escapade takes you through the best of Western Europe, allowing time to really experience what each city has to offer. Highlights include strolling La Rambla in Barcelona, re-discovering the might of the Roman Emperors in Rome and gazing up at the Swiss Alps from your bedroom window in Switzerland. What better way to spend a month in Europe?
Travel Period: 28 March 2017 – 11 September 2017