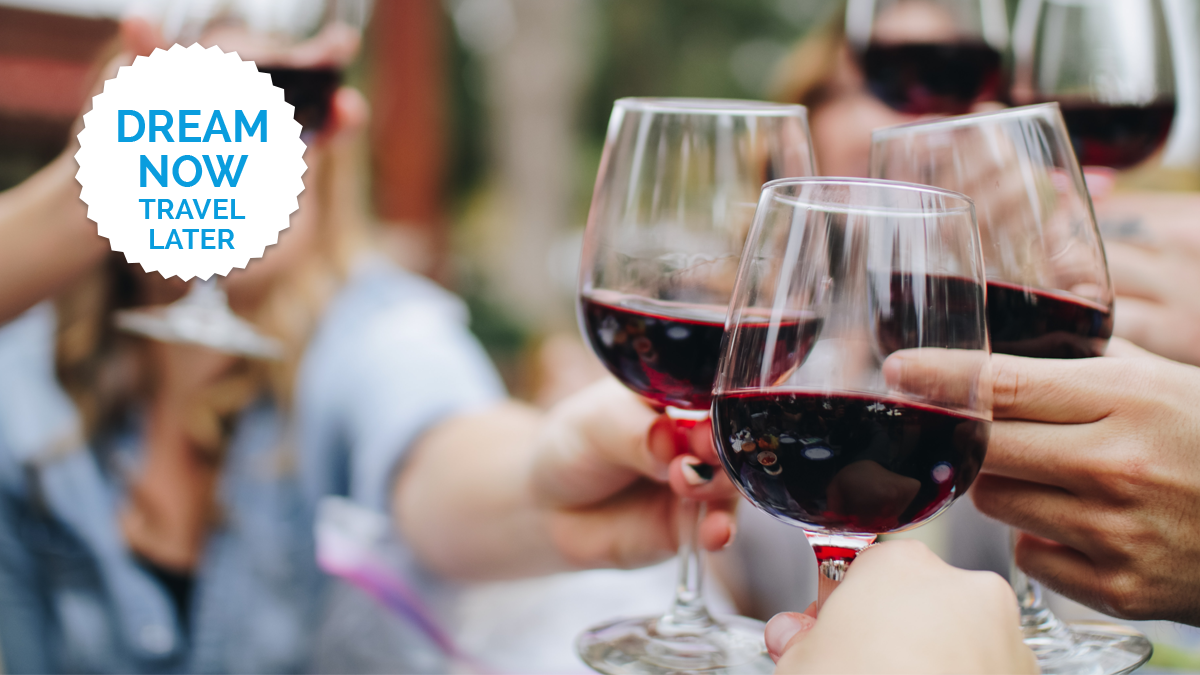 Dream Now, Travel Later – Around the World Wine Tour
Wine lovers rejoice! Our SWISS and Lufthansa global fares can take you on your dream wine tour visiting 3 continents in one trip. Even if you are not a wine aficionado you can still enjoy the delights of long lazy afternoons in Napa Valley, sipping Champagne in France and sampling signature cocktails in Singapore.
Napa Valley
Napa Valley is about an hour and a half outside of San Francisco and will welcome you with rolling hills and sunshine perfect for an afternoon spent bike riding between vineyards while sampling the latest wines. But that's not all Napa has to offer, Michelin starred restaurants, world-class hotels and spas and local artisan shops line the main streets of the towns. The best time to visit the area is in the Spring or Autumn months during the region harvest seasons.
The Champagne Region
Located in the north of France is the famous Champagne region home to Veuve Clicquot and Mumm as well as many other winemakers. A two-hour train ride from Paris to Reims or Epernay make for a great home base both within easy distance to some of the best champagne houses. Unlike Napa Valley, the best time to visit Champagne is after the harvest from October to November when the colours are changing and the smaller independent vineyards are less busy and ready to welcome visitors.
Singapore
Singapore may not be known for its wine regions, but the Raffles Hotel in Singapore is an institution and famous for inventing the Singapore Sling. After recently undergoing a complete renovation adding more suites and the two Michelin-starred sushi restaurant, Shinji. A visit to Singapore would not be complete without visiting the famous Long Bar to take in the colonial architecture, sip your cocktail, and eat peanuts, where you can throw the shells on the floor!
Getting there
Travel around the world on a Lufthansa or SWISS 3 Continent Global Fare and visit Napa Valley, The Champagne Region and Singapore on one trip!
Travel from Australia to San Francisco with Qantas, Virgin Australia or United Airlines, read our reviews of flying Qantas here.
Find out more about United Airlines here.
Read our reviews of Virgin Australia here.
From The United States to France you'll fly Lufthansa or SWISS into Frankfurt or Zurich and then onto Paris.
From Europe to Singapore you'll travel with Lufthansa or SWISS again via one of their hubs in Frankfurt or Zurich.
Read about our experience with Lufthansa here.
Read our reviews of SWISS here.
Finally travelling from Singapore back to Australia you'll fly with Qantas or Singapore Airlines. Read more about our experience with Qantas here.
Take a closer look at the Singapore Airlines service here.