Itinerary Of The Week – Business Class RTW $6251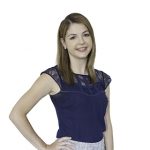 This week's Itinerary Of The Week is a Business Class Round The World airfare that takes in Thailand, Italy, The Netherlands and Canada. The business class airfare on quality airlines with fully flat bed comes in under $6.5k for travel through September, October and November.
This airfare has been created by Airfare Consultant Michelle and as always we've added some on the ground recommendations from our Concierge team.
| | | |
| --- | --- | --- |
| DATE | FLIGHT | AIRLINE |
| 20 September | Perth to Bangkok | Thai Airlines |
| 23 September | Bangkok to Milan (via Zurich) | Lufthansa |
| | Own Arrangements to Amsterdam | |
| 16 October | Amsterdam to Montreal (Via Zurich) | Lufthansa |
| | Own Arrangement to Vancouver | |
| 3 November | Vancouver to  Perth (Via Auckland) | Air New Zealand |
| | Business Class TOTAL PRICE: | $6251 inc taxes |
By flying in and out of different destinations (in the same continent) with some own travel in between, this airfare makes the most of a 3 continent round the world airfare.
Suggestions for on the Ground.
We've put together some land recommendations to go with this trip.
Milan, 23 Sep – 1 Oct
Trafalgar Tours – NORTHERN ITALY INCLUDING CINQUE TERRE
9 Days, 10 Cities
Scents of magnolia and lemons linger along the quaint cobblestone roads and promenades of Italy's northern lake villages on this jaunt from Milan to Genoa, and the foodie city of Parma. See the layers of pastel pinks, yellows and blues that cling to the dramatic sea cliffs of Cinque Terre, enjoying the flavours of prosciutto and parmiagiano along the way.
DAY 1 – ARRIVE MILAN (2 NIGHTS)
Welcome to Milan, Italy's commercial and financial hub. Relax after check-in and meet your fellow travellers and Travel Director for a Welcome Reception and evening orientation drive.
Day 2 – MILAN SIGHTSEEING AND FREE TIME
Your Local Specialist takes you on a walking tour of the city. View the sights of the city including the Gothic cathedral, the glass-domed Galleria and La Scala Opera House. Enjoy free time this afternoon to experience the stylish lifestyle of Italy's fashion capital, perhaps visit one of the city's fascinating museums including the Pinacoteca di Brera, a world-class museum or consider an Optional Experience to Sforzesco Castle, which houses several of the city's museums and art gallery collections, including Michelangelo's statue of the Pietà Rondanini.
Day 3 – MILAN – BAVENO (2 NIGHTS)
Drive north-west to the Italian Lake District. Found on the southern side of the Alps, Lake Maggiore is one of the most famous sights in Northern Italy and is known for its beautiful waters and picturesque views. Consider taking an Optional Experience to one of the Borromean Islands – Isola Bella, which includes a visit inside the Borromeo Palace.
Day 4 – BAVENO FREE DAY
A full day to relax and enjoy your Italian lakeside experience. Enjoy the beautiful surroundings of your hotel, perhaps venture out and take the alpine train to witness dramatic panoramic views of Northern Italy. This evening take a private boat to an island on Lake Maggiore for a special Be My Guest dining experience.
Day 5 – BAVENO – GENOA – SANTA MARGHERITA (2 NIGHTS)
Stop in Genoa, for an included guided walking tour. View some of the majestic Renaissance and Baroque palaces of the noble families of Genoa and visit the UNESCO World Heritage Site of Via Garibaldi. Arrive in Santa Margherita, check in to your hotel and enjoy free time to explore.
Day 6 – SANTA MARGHERITA – FULL DAY PORTO VENERE AND CINQUE TERRE EXCURSION
Enjoy an included full-day excursion to see the Cinque Terre (Five Lands) – a UNESCO World Heritage Site. Five coastal villages with extraordinary old-world charm clad the rugged cliffs in this beautiful area. This magnificent coastline can only be reached by boat or train from La Spezia.
Day 7 – SANTA MARGHERITA – LANGHIRANO – PARMA
Drive across the scenic Apennine mountains towards Parma – Italy's cured meat and parmigiano capital. Near the town of Langhirano visit a working prosciutto factory where you'll sample the best the region has to offer. Learn the process of making real parmigiano reggiano cheese at a family-run "caseificio" near Parma. This evening consider an Optional Experience featuring local specialities with wine in a historic setting.
Day 8 – PARMA – MILAN
Enjoy a guided tour of Parma, this gastronomic city in the Italian region of Emilia-Romagna is famous for its architecture, prosciutto and cheese. See the 12th century Piazzo Duomo with its cathedral and baptistery, and Garibaldi Square where the original Roman colony founded in 183BC had a forum. Enjoy a scenic drive back to Milan where tonight you enjoy a Farewell Dinner with your companions and Travel Director.
Day 9 – DEPART MILAN
This morning say 'arrivederci' to Italy as your fascinating holiday comes to an end.
After your Northern Italy tour, book a train for you from Milan to Zurich, spend some time in Zurich for sightseeing before boarding your Avalon Waterways cruise to Amsterdam.
Zurich to Amsterdam, 7 – 14 Oct
Avalon Waterways – ROMANTIC RHINE
One of Europe's most legendary rivers awaits on this mesmerizing journey along the Rhine. Enjoy guided sightseeing in Strasbourg, Koblenz, and Cologne, as well as an excursion to the Black Forest and to Heidelberg, Germany's oldest university town. Sail through the dramatic Rhine Gorge, the most beautiful stretch of river dotted every mile with castles. Visit the Gutenberg Museum in Mainz, see the legendary Lorelei rock, and enjoy a canal cruise in splendid Amsterdam. Be sure to pack your camera so you can capture the romance and splendor of this magical journey.
Day 1 – ARRIVE IN ZURICH, SWITZERLAND. TRANSFER TO BASEL (EMBARKATION)
Welcome to Switzerland, home of the Matterhorn and the majestic Alps! Transfer by motorcoach to Basel, where your river cruise vessel is docked. Meet your crew at an evening welcome reception.
Day 2 – BREISACH, GERMANY. EXCURSION TO THE BLACK FOREST
Located at the foot of Kaiserstuhl Mountain on the French-German border, Breisach is the gateway to Germany's Black Forest region, an area of unrivalled natural beauty.
Day 3 – STRASBOURG, FRANCE
Situated on the border of France and Germany, Strasbourg blends the cultures of both countries in a delightful way. On your walking tour you will discover Europe at its most quintessential. Visit the monumental red-sandstone Gothic Cathedral with its ancient murals, stained-glass windows, and fascinating astronomical clock, as well as the magical La Petite France district, home to quaint shops, inviting bistros, and a waterfront promenade.
Day 4 – EXCURSION TO HEIDELBERG, GERMANY-MAINZ
This morning, an excursion takes you to Heidelberg, home to Germany's oldest university, visit the ruins of Heidelberg Castle, towering magnificently over the city and among the most important Renaissance structures north of the Alps. In the afternoon, arrive in Mainz, which today is Germany's largest and most important wine market.
Day 5 – RUDESHEIM-RHINE GORGE-KOBLENZ
This morning, dock in pretty Rudesheim, a typical Rhine Valley wine town. Downstream from Rudesheim is the dramatic Rhine Gorge, the most beautiful stretch of river. Here, ancient castles stand sentry on lofty cliffs rising above the waters. Cruise past the legendary rock of the Lorelei, where echoes of enchanted siren song lured sailors to their doom. Then, arrive at the place where the Rhine and Moselle Rivers meet
Day 6 – COLOGNE
One of Germany's largest cities and capital of the Rhineland, Cologne straddles both sides of the Rhine, and is known for its soaring, twin-steepled gothic cathedral.  The Old Town abounds with cafes, shops, and taverns. Be sure to try a Kolsch pale lager, locally brewed in Cologne for over a hundred years.
Day 7 – AMSTERDAM, HOLLAND
Welcome to Amsterdam! Holland's sophisticated, modern capital has a rich and fascinating history. This delightful 700-year-old city with its elegant and classic architecture, cafes, and restaurants has a distinct ambiance. There is no better way to see Amsterdam than by canal boat, cruising through the elegant grachten lined with stately homes dating back to Amsterdam's "Golden Age."
Day 8 – AMSTERDAM (DISEMBARKATION)
Your holiday ends with breakfast this morning. (B)
Amsterdam, 14 – 16 Sep
Suggested hotel:
Hotel Estheréa – 4 stars
This property is centrally located and has a great TripAdvisor rating of 4.7 our of 5.
Located in Amsterdam City Centre, this historic hotel is steps from Begijnhof and Amsterdam Museum. Royal Palace and New Church are also within 10 minutes.
All 91 rooms feature thoughtful touches like bathrobes and slippers, along with free WiFi and digital TV. Minibars, room service, and free bottled water are among the other amenities available to guests.
Contact Our Airfare experts to book your Round The World Trip.